Reasons for Adopting Tungsten Alloy Sphere Counterweight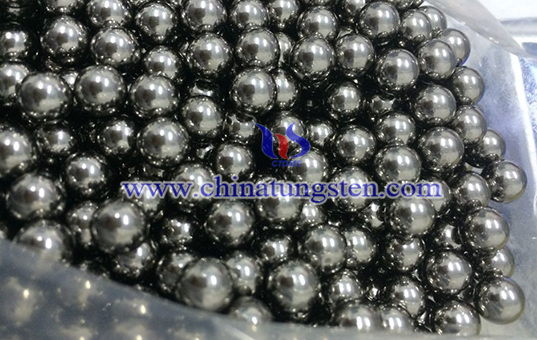 As we all know, the volume for the counterweight is limited and requires a high weigh,so tungsten alloy with high density is the best choice for counterweight.Tungsten alloy counterweight is very important it with the density of 16.5/ cm 3 to 18.5/m3 about 50 percent higher than lead and much higher than steel, will be the ideal materials to be the counterweight. And tungsten alloy can prolong the life of counterweight with the properties of wearable. In addition, lead is toxic while tungsten alloy Sphere are environment friendly and tungsten alloy can be easily machined and good corrosion resistance. Tungsten alloy counterweights are incorporated into the pitch control system of many propeller designs as a fail-safe device to prevent over speed. What's more, tungsten heavy alloy is incorporated into the rotating flywheels of gyroscopic controls for the storage of kinetic energy. Tungsten alloy Sphere counterweights are used for the purpose of adjusting the center of gravity of the triangle and the frequency of oscillation of the laser beams. And bucking bars made of tungsten heavy alloy are ideal for vibration-damping applications with high density.
Chinatungsten Online specializes in manufacturing, sourcing, importing, exporting and worldwide distribution of tungsten products. With more than 20 years experiences of tungsten business, we are now the top professional Chinese company in the fields of tungsten ore, oxide ,trioxide, acid, powder, carbide powder, tungsten carbide cutting and drilling tools, tips, insert, wear part, rare earth, tungsten heavy alloy, tungsten wire & heater, tungsten arc welding electrodes and others about tungsten. We are very proud of our highest quality, best service and most competitive price. For any further technical info or pricing on tungsten, please contact us, we will offer you the goods that satisfied you best.